Contents
The Basic Package of Software for Remote Work
For years I worked in a hybrid model, a model where I had to go to the office but also manage remote subordinates. Since 2015, I'm working in a 100% remote environment. In this post, I'm going to unveil what tools you need in order to be successful in a remote work environment.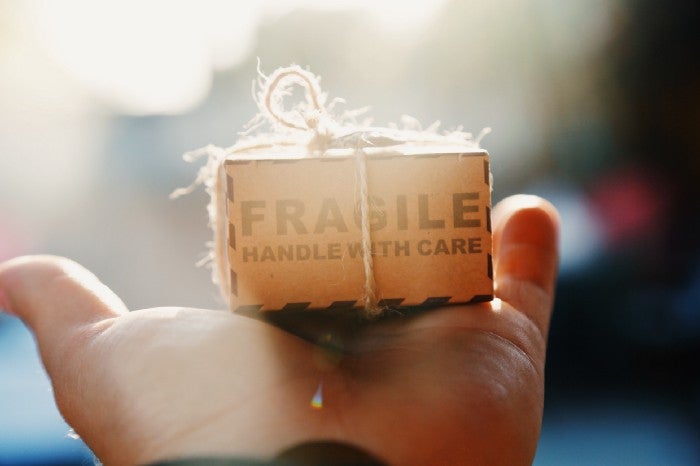 Photo by jesse ramirez on Unsplash
Some quick learnings:
There's no room for unproductive meetings and company gossips in a remote work environment
Remote work can only succeed if the financial motivation is there. If you can't pay well and pay on time, you will face increasing latency in response from your peers and eventually, the breakup
Remote working is way more productive than classic office environment if you are carrying the knowledge of mandatory software products under your belt
Remote working is enabling a massive pool of talent. Yes, the bigger denominator is better but this requires a heavier emphasis on testing and evaluation
You need to start evaluating business outcomes more frequently. Aim for daily follow-ups and check-in chats
Friendships you built through remote working are real
There is a clear reason why mankind could not apply enterprise level remote working 20 years ago. Some of them are the speed of hardware, lack of fast internet infrastructure, lack of feature-rich applications to enable it and so on.
It is 2019, let's take advantage.
The Basic Package of Software for Remote Work
Remote Jobs, Tools, and Thought Pieces
Make sure you are subscribed to WorkRemote, the only blog focused on remote work at scale. Some of the great content from WR:
Feeling of Togetherness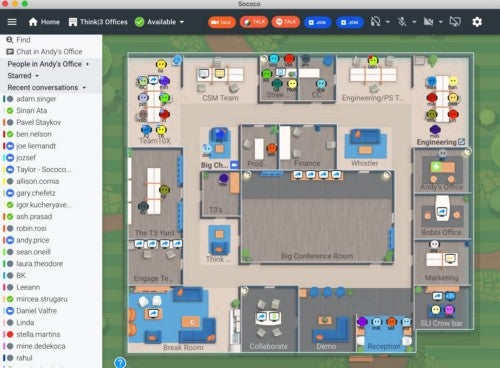 Sococo is the only real solution for regrouping with your crew so you can start getting things done remotely. This is a good solution especially for enterprise companies who are new to remote work. Async culture, etc are all secondary… Regroup first.
Build a collision-rich virtual environment and bring in the virtual water cooler discussions to your remote work environment using Sococo.
Internet Browsers
Modern browsers and the vision of W3C made today's web possible. My personal favorite is Google Chrome on both my MacOS and Windows computers with all the rich extension library which can save you from hours of manual labor. There are plenty of other alternatives of course: Firefox, Opera, Safari and Internet Explorer. (yes IE comes last, my little revenge for giving me a lot of pain in the early 2000s while I was coding HTML and CSS 🤨)
Collaborative Office Work & Documentation
My personal favorite is the Google Suite, a SaaS package containing Gmail, Google Drive, Google Sheets, Google Docs, Google Presentations, and Google Calendar which is all you need for a good start. I love the rich integration and API services Google is offering which is saving me from hours of manual work on a daily basis.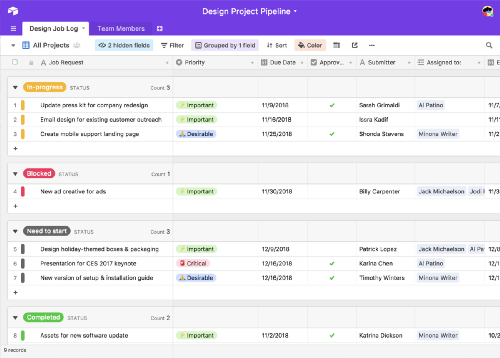 Airtable is a unique product in this category.
There are tons of other tools you can try and see. There are some open source alternatives such as Apache Open Office and Libre Office but I'm not a big fan of these products.
Workflowy and Trello are also useful for idea management and managing the daily workflow.
My recent discovery in early-2019 for this category is Airtable. A new approach to document, discussions and media management. You should definitely take a look.
Analytics & Data Visualization
I think calling Google Analytics as the industry-standard for web analytics is not an overstatement. Though it requires some time to become an expert, it's worth it.
Your analysis will be much more valuable if you combine the data from Hotjar with Google Analytics. Hotjar is one of the best heatmap analysis tools out there.
Here's the fun part; if you have enough data, you will need automated reporting and visualization. While my personal favorite is Domo, you have Tableau and Google Data Studio as options.
Communication
I've used GoToMeeting and Zoom for team video calls. I must say Zoom is far more usable than GoToMeeting, especially for video calls.
Skype has a free option but it has a terrible audio and video quality for the personal account. I'm usually using it for instant messaging.
Slack is also useful for async text communication with the team but I couldn't find time using it for audio or video communication. Mattermost is a great open source alternative to Slack.
I think Discord has great potential to be used for business purposes especially for the roles which require a high frequency of communication. I believe the remote work environment has a lot to learn from the online gaming industry.
Asynchronous Video Communication (Bonus)
We recently started testing this concept. It's optimal for remote work since most of the team members are living in different timezones. Useful for daily, weekly, monthly standups and internal communication. No push messages, no instant calls. All the peers are receiving the messages when they should.
We've tested two SaaS products for this category: Standups and Loom. Standups has rich communication features and brings a social media story-like experience to team meetings, whereas Loom offers screenshare capabilities and is great for show-and-tell moments – when something needs context that's easier to communicate in person than by email. Sometimes a 1 minute video is more helpful than a 3 paragraph email (and it's a lot faster to create).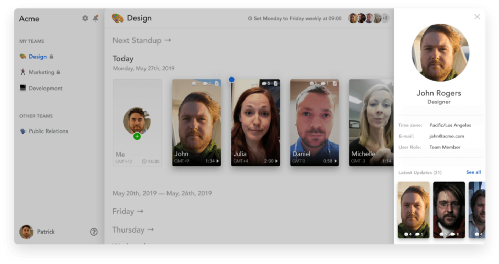 Standups for async video communication
We're very much interested in hearing your discoveries of remote working tools and learnings.