By Slava Kulakov
Hello, world! My name is Sviatoslav Kulakov, and I'm the VP of Engineering at Aurea Software, an ESW Capital company. I was born in Russia and grew up in Saint Petersburg, across the street from the Mariinsky Theater, and studied at the Saint Petersburg State University of Aerospace Instrumentation. After graduating I worked for several different software companies in Russia and the USA, but I eventually returned to Saint Petersburg, despite the city being a dead end career-wise at times.
Many Russian IT specialists struggle to find work that suits their skill sets in their hometowns in Russia, often needing to relocate to Moscow, or directly to the USA or other countries. This is what happened to me until I found a rewarding job in my home city.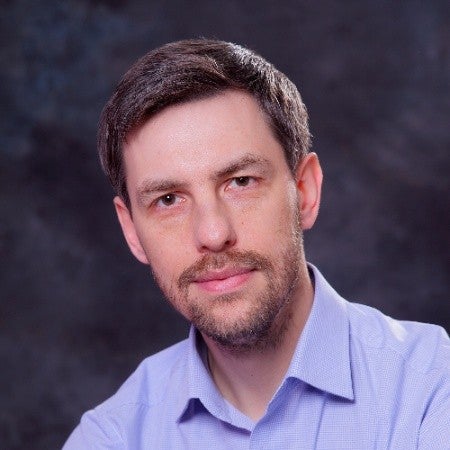 Slava Kulakov
From Saint Petersburg to Saint Petersburg, via Saint Petersburg
My career began in 1999, as a Java developer in a small software company. Over nine years I moved up the career ladder to the position of Account Manager. I had joined as one of the first 100 employees and left in 2009 with more than 100 subordinates and a total company headcount exceeding 1500 people. The financial crisis in 2008 forced me to change jobs, and I moved to Moscow to take up the role of Lead IT Process Manager for Deutsche Bank. A year and a half later, I received an attractive offer from the USA as a consultant, optimizing development processes for business clients for Grid Dynamics.
The head office of one of these companies turned out to be in Saint Petersburg… Saint Petersburg, Florida. Most of my time in America was spent here, performing continuous delivery process implementation in a company with more than 1000 engineers.
I lived in Silicon Valley for a couple of months, but I couldn't settle. The high cost of living was extortionate — millionaires' land in a land for millionaires. To make matters worse, I spent an hour and a half in traffic on my way to work, and an hour and a half on my way home. Commuting was consuming my life.
America and I couldn't get along on a personal level either: in 2 years I didn't make friends, either among locals or other Russians living in the USA. I wanted to be back in my Saint Petersburg and in 2014, with the agreement of Grid Dynamics CEO Leonard Livschitz, I returned home giving up my post of Program Director and a team of 60 people, and taking on the position of VP of engineering, managing 350 subordinates in all the company's offices around the world.
It was a significant promotion, but the distance and especially the time difference started to become problematic. I was under the direct supervision of the Grid Dynamics CEO but our working hours barely coincided. Given the circumstances, Livschitz offered me a choice: go back to the USA to work in direct contact with him again, or he could hire a local employee who would be responsible for coordinating my work and sorting out the difference in our time zones. I had already made up my mind that America was not for me, and so I declined to move.
Plan B was put into action. I was still the VP of Engineering, but my American "avatar" began to participate in strategic decision-making instead of me. This reduced my responsibilities at Grid Dynamics, and I eventually left the company in July 2015. We parted on good terms, but it was time for me to search for new opportunities elsewhere.
No country for a VP
The next two lines of my resume are relatively short: 9 months as Operational Officer (COO) at Korus Consulting SNG; which is owned by the biggest bank in Russia, Sberbank and six months as General Manager in the Saint Petersburg office of the Australian company, MySale Group. In the case of the latter, we had an understanding from the beginning that it was more of a project, rather than a long-term job.
This approach fit my professional specialties. I began by working on adjusting and improving current processes and training staff, continuing until the department worked efficiently without my direct guidance. At this point, I'd consider my job done, and if there were no other challenges, then it was time for me to move on.
Otherwise, my future was as foggy as a sunrise over the Neva River. This is the Saint Petersburg labor market: when you outgrow the position of head of the regional office, the city has nothing more to offer you. All the important decisions are taken in head offices, which aren't usually located in Saint Petersburg.
There isn't much difference between Russian and foreign companies, but in our case, Moscow is the business center. I discovered this when I applied for the VP of Engineering role offered by "Yandex.Dengi", one of the biggest Russian electronic money institutions in Saint-Petersburg. I passed four interviews out of five before I found out that a friend of mine, who already worked in "Yandex.Dengi", was moving to Moscow, where their central office is located, to be closer to the decision-making heart of the company. As he told me, it's impossible to influence anything from Saint Petersburg. If you're not physically at the center of the processes, then these process will bypass you.
This only strengthened my belief that I wouldn't find a company which could offer me a real VP of Engineering position without moving to a new city.
How I got the best job ever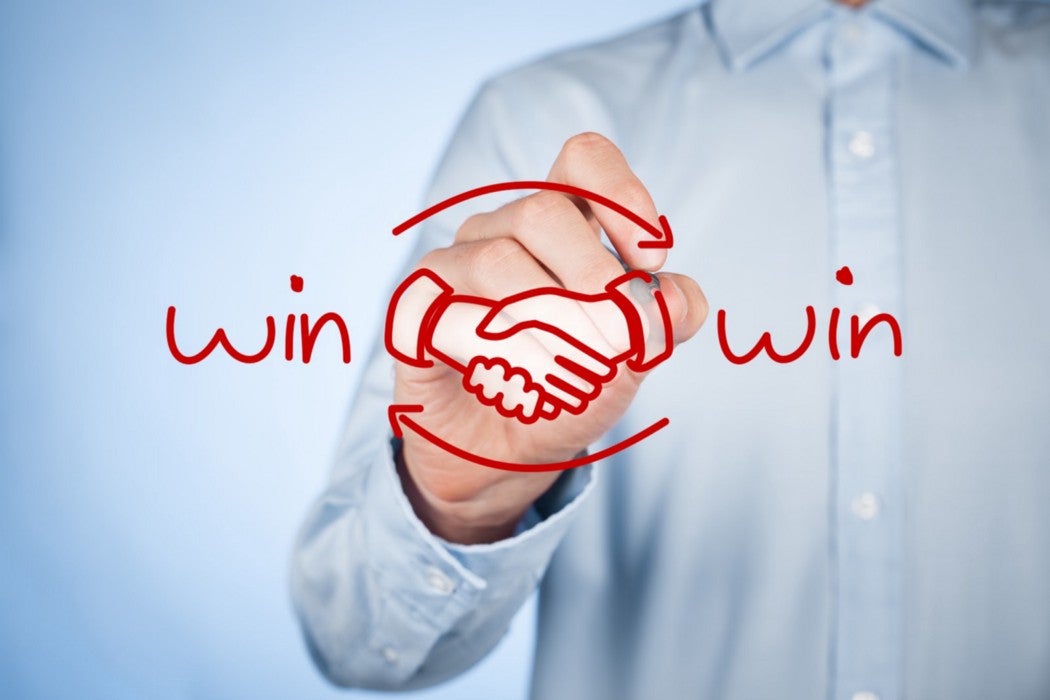 Image: Adobe Stock
It was an ordinary Saturday when my sporadic visits to one of the biggest Russian head hunting resources finally brought some big fish to my net. The American software company Aurea, part of the Texas business conglomerate ESW Capital, was very different from any of my previous jobs in that it doesn't have a head office. The entire business is organized and run remotely. The only office is in Austin where the company started over a decade ago — no more than seven staff members physically work there at any one time. The other 3000 plus developers work remotely around the world. Thus, there is no "geographic advantage" as all communications are remote. Whether you are in Saint Petersburg, New York, or even the middle of nowhere, the only thing that matters is that you have a stable internet connection.
Recruiting in Aurea is also done remotely. I was redirected from the vacancy page to a dedicated website where I was asked to send my resume and complete a test task of seven questions, created by Aurea specialists and recruiting staff from another ESW Capital subsidiary, Crossover. At this stage, there was no time limit in the recruiting process. You could start answering in the morning and continue in the evening from the same place.
I answered the first three questions in two days. The fourth required reasonably serious analytical work, so I kept at it for a couple of days. Then it turned out that the company was already interested in me: the Crossover manager who got my resume and the first three answers contacted me and asked me to finish the test: "Slava," he said, "we really need a VP of Engineering." I wasn't about to give up anyway, the questions were so interesting, and I was intrigued. It took me a week to complete the test in its entirety.
After this Crossover scheduled an online interview with my prospective boss, Andy Montgomery. He had a hectic schedule, but we managed to schedule the call three weeks later. The interview itself took only an hour. Two days later I had another interview, and this time Andy was accompanied by the CEO of Ignite, another ESW Capital subsidiary company, who had been brought in to give a second opinion. A week later I got an offer from Aurea.
How dreams come true
Thanks to its decentralized structure, Aurea was able to offer me something that didn't exist in Saint Petersburg; a position in a big software company with opportunities to take part in critical strategic decision-making without having to relocate.
And without compromising on salary. My salary at Aurea is $200K/year, which is not a secret. All the positions and salaries in the company are completely transparent, and the taxation in Russia, contrary to my expectations, isn't too bad.
Compared to other companies I've worked for, there is plenty to do here. The company's business model demands constant aggressive growth by acquiring other software companies while simultaneously reducing their operational costs. By cutting expenses, we make a profit which the company uses to buy even more software companies effectively enabling Aurea to expand their range of products.
I've been working in Aurea for a year and a half, and my job has been a whirlwind. There is no time to be idle as we integrate new companies into our business process in just three months.
My most recent work also included participating in the Executive Hiring Day, organized by Crossover for current VPs and future applicants. The aggressive business model of its mother-company, ESW Capital, means it has a constant demand for staff. We're talking hundreds of vacancies across all the subsidiary organizations of ESW Capital. I share my experience directly with applicants for the VP of Engineering roles.
I'm still living in Saint Petersburg and have been dating a Russian girl for four years now. We see a new play almost every other week in the small but cozy Andrey Mironov Theatre and ride snowboards on the outskirts of the city on the weekends, while it's still winter. I'm building a house near the city and supporting my parents who are still living across the street from the Mariinsky Theatre.