Contents
Overview of the Traditional Hiring Process
Advantages Disadvantages of the Traditional Hiring Process
What is the Crossover Hiring Process?
The traditional hiring process is broken. Read more about what to expect with traditional recruitment, and how Crossover has broken the mould to be the future of recruitment.
Since the mid-1980s, the hiring process has dramatically changed – from applying for 9-5 jobs on paper applications to clicking a button on your smartphone to apply for remote working positions. In 2020, just as employers were starting to embrace online recruiting methods like advertising on social media channels, a global pandemic hit, catapulting hiring managers and HR professionals into the future of recruiting.
According to Human Resources Executive, "it took a global pandemic for some employers to overcome their biggest fear when it came to their recruiting function: change."
Submitting resumes or CVs online became the norm, and Zoom interviews became commonplace. As historical numbers of employees moved to their kitchen tables or home offices to continue working in an uncertain world, remote work became more popular than ever.
With remote work becoming a viable option for many employees, employers can now hire workers outside of their geographic zone, widening the net for top talent. At the same time, employees' preferences and demands have changed, necessitating a direct overhaul of the hiring process and candidate experience.
Read on to learn more about what to expect at every stage of today's hiring process when you're looking for your next position.
Overview of the Traditional Hiring Process
Let's look at the traditional hiring process, which, let's be honest, is now simply outdated and obsolete. Traditionally, employers engage in either internal or external recruitment. Internal recruitment is hiring from within the organization, placing qualified employees in new roles. However, we hear more about external recruitment, as it involves hiring a job candidate from outside the organization.
If you're looking for a new job opportunity, don't forget to check postings in your current company. And, if you're company champions hiring from within, you may find a new role without leaving your employer.
However, if you want to switch employers or industries, you'll participate in the external recruitment process. Let's explore what that traditional hiring road looks like in more detail.
Begin Your Job Search
When looking for a new job, you'll begin searching for available job postings, typically through online postings on job boards or employer's websites. Today, job seekers can tailor their searches to locations, specialties, industries, companies, and job levels, allowing you to focus on the right job for this point in your career.
Submit Your Application or Resume
Once you find a job posting of interest, you'll submit a job application or resume (or both depending on the employer's requirements). In both the job application and resume, you'll highlight your schooling and previous work experience.
Some employers may also require a cover letter, which is an opening communication introducing yourself and expressing interest in the position.
Attend Interviews
The hiring manager will parse through each one from the resumes received, looking for the skills and experience needed for the advertised role. Don't be surprised if the employer asks you to get a background check or take pre-hire tests, such as skills tests.
The next step is an interview. Before COVID, most interviews were in person. We're sure you've had this experience –wait in the lobby, walk back to the interview area, answer questions about your best and worst traits, and then leave, waiting for next steps.
For some positions, you may get called back for a second or even third interview. This gives you more of an opportunity to showcase your skills and interest. Hopefully, it also gives you further insight into the company.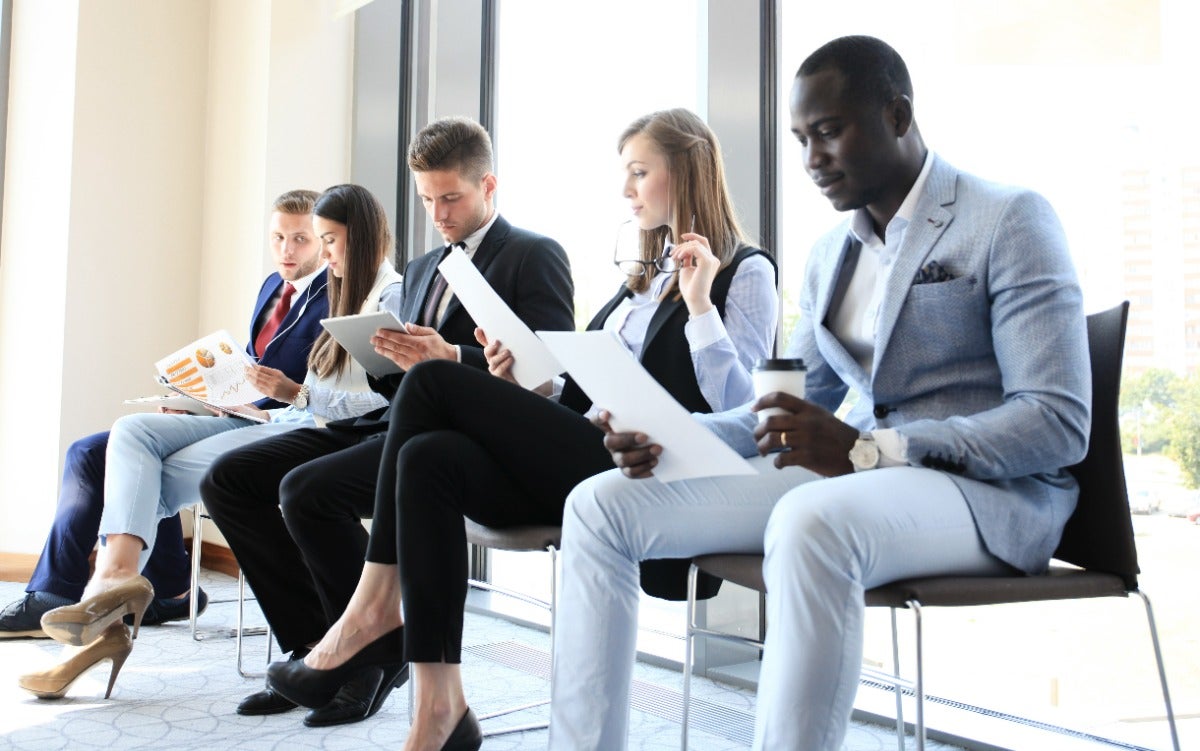 Accept Your Offer
After the searching, the applying, the resumes, and the interviews, hopefully, you get an offer letter from the employer of your choice. And, hopefully, the offer is good, meaning the salary and benefits are at least what you expected. From there, you'll accept the offer – usually in writing – and then wait for instructions on when to begin work.
This entire process can take anywhere from a few weeks to a few months, depending on your desired role.
Advantages & Disadvantages of the Traditional Hiring Process
At this stage, you may already be thinking of some disadvantages of this process, especially if you've already experienced the new, post-COVID recruiting norms. As with most things, there's a mix of advantages and disadvantages to traditional recruitment. Let's look at the advantages first.
Advantages
Since traditional recruitment has been around for decades, hiring managers and other HR professionals have tested and proven its methods and strategies. Additionally, many employers and candidates feel safer or more secure with traditional recruiting methods, as it's more of a face-to-face process--which means no sharing your information online. Finally, for traditional recruiting, many employers engage employment agencies to help them find the right talent. Unlike the employer, the agency has time to pre-qualify job candidates based on skills and experience.
Despite these advantages, however, traditional recruiting is rapidly becoming outdated, especially in the days of smartphones, social media, and AI-voice systems. Let's now look at some disadvantages of traditional methods.
Disadvantages
Traditional recruiting has already become a thing of the past. Eventually, it will disappear altogether. After all, when was the last time you looked for a job in a newspaper's want ads?
Here are some other disadvantages to recruiting traditionally:
It's expensive, eating up a good part of an employer's recruitment budget.
It's time-consuming – for both the candidate and the employer.
It's a manual process, leading to fatigue and frustration.
It has limited reach, often restricting the talent search to candidates within a small geographic area.
The process may be inherently biased, depending on fallible hiring managers to scan resumes, draft interview questions, and select candidates.
So, how does the traditional hiring process contrast with more modern approaches? Let's look at Crossover as an example.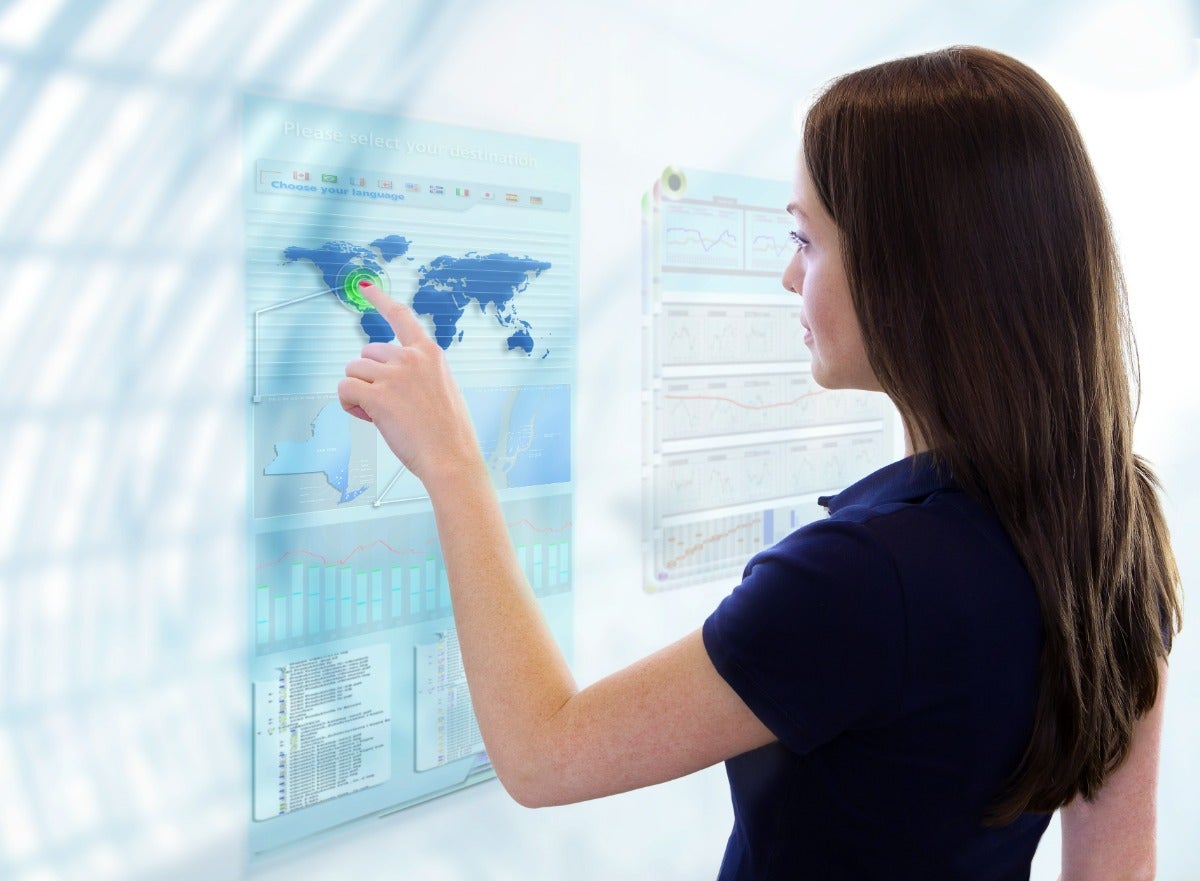 What is the Crossover Hiring Process?
So, what is Crossover? Crossover matches the world's most talented professionals with 100% remote careers.
And, we can tell you one thing – there's nothing traditional about Crossover's recruiting processes.
Crossover's recruiting practices embrace the "future of recruitment." As a result, the process is fairer and more transparent for candidates, while delivering better outcomes for employers.
We also add support and expertise beyond the job offer. We set candidates up for success by working with them and their new employer on best practices for working remotely, helping them to collaborate and communicate across time zones with asynchronous communication.
Benefits of the Crossover Process over the Traditional Process
Let's look at Crossover's recruiting processes as compared to traditional methods. The difference (and value) is clear.
Since we only recruit for fully remote positions, access to meaningful, high-paying jobs is wide open. In addition, we are not restricted to a specific geographic area.
Commonly, many Crossover job listings receive over 20,000 applications from all around the world. To handle this level of demand, we've designed cutting-edge automation to streamline as much of the recruitment process as possible.
We place the right talent with the right company, requiring all candidates to complete cognitive aptitude tests (CCAT) so that we can identify the top problem solvers. Then, the leading candidates are given a real work assignment specifically curated to the applied job. Unlike traditional interview questions, these practical assessments measure real-world skills and aptitude.
We withhold all personal candidate information from the employer's decision-makers, effectively allowing employers to assess talent blindly and eliminating any unconscious bias.
We also eliminate any guessing games when it comes to pay. Each role's compensation is predetermined, helping to eradicate pay bias and inequities. And, we are transparent when reporting compensation, as we include them within each job description.
We help place top talent in software engineering, software architecture and design, product management, sales, finance, executive leadership, and more. What's the Crossover difference? From identifying the best candidates to onboarding to workforce management, we're setting the gold standard at every step of the journey.
To learn more about our innovative job search and application process, view our current job openings.